Welcome to the official website for Las Águilas, the Daytona Beach Embry-Riddle chapter of the International Society of Hispanic Professional Engineers!
SHPE changes lives by empowering the Hispanic community to realize its fullest potential and to impact the world through STEM awareness, access, support, and development.
SHPE's vision is a world where Hispanics are highly valued and influential as the leading innovators, scientists, mathematicians and engineers.
To learn more about the Society of Hispanic Professional Engineers as a whole visit their official website!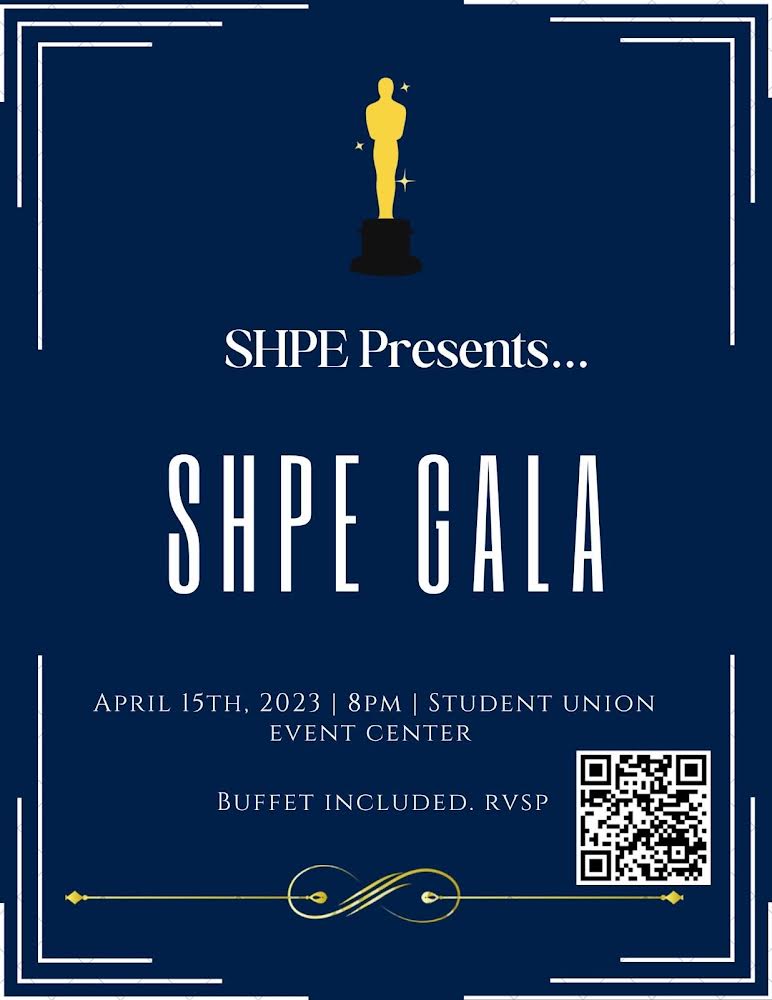 Come to SHPE's end of the year Oscar themed GALA! This dinner is filled with awards, announcements, and celebration 🥳
Anyone is welcome to attend!
(Dress code: formal)

Click the flyer to RSVP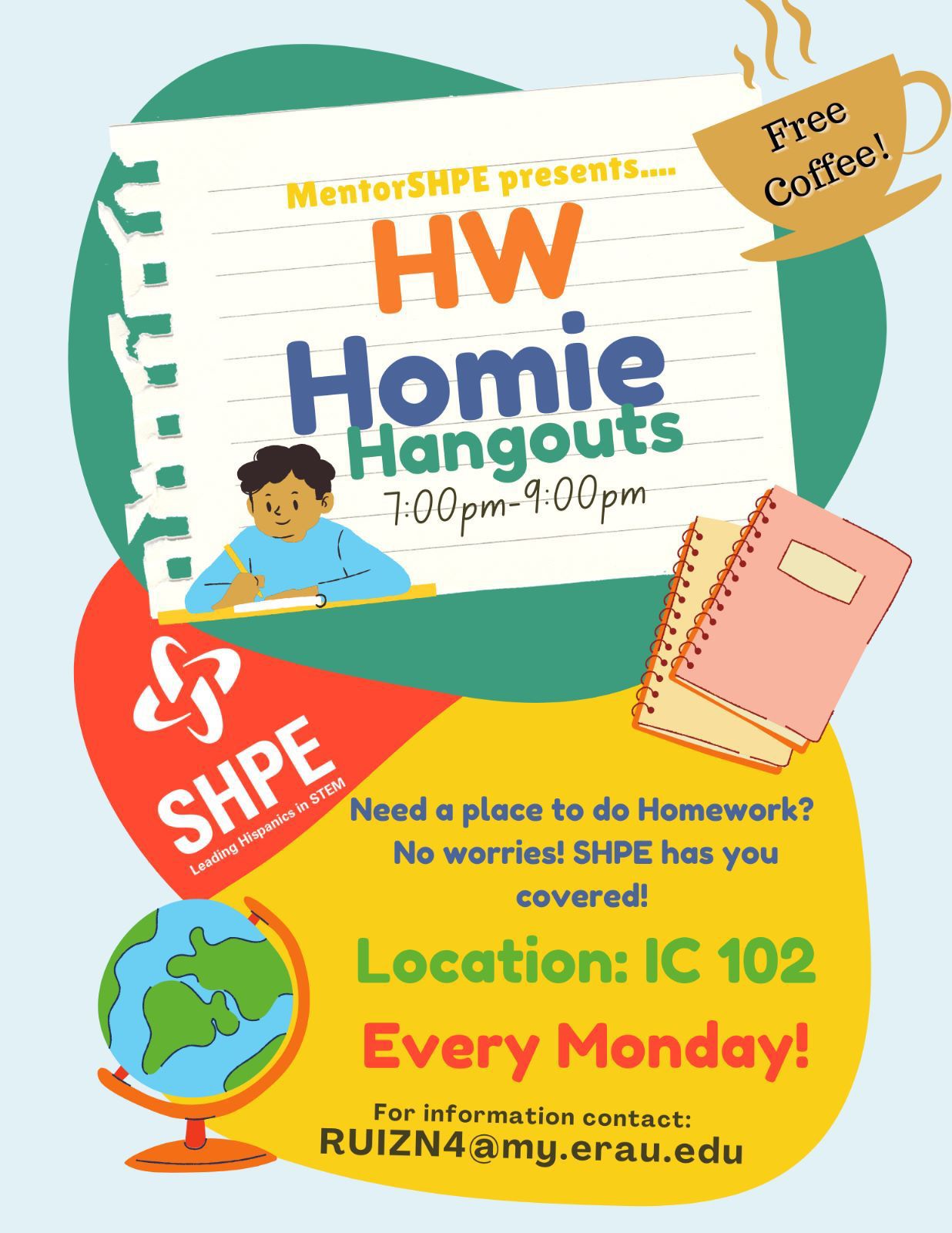 HW Homie Hangouts
A great time and place to get some homework done! You can also participate in research conversations, so be sure to attend if you're interested!