Welcome to the official website for Las Águilas, the Daytona Beach Embry-Riddle chapter of the International Society of Hispanic Professional Engineers!
SHPE changes lives by empowering the Hispanic community to realize its fullest potential and to impact the world through STEM awareness, access, support, and development.
SHPE's vision is a world where Hispanics are highly valued and influential as the leading innovators, scientists, mathematicians and engineers.
To learn more about the Society of Hispanic Professional Engineers as a whole visit their official website!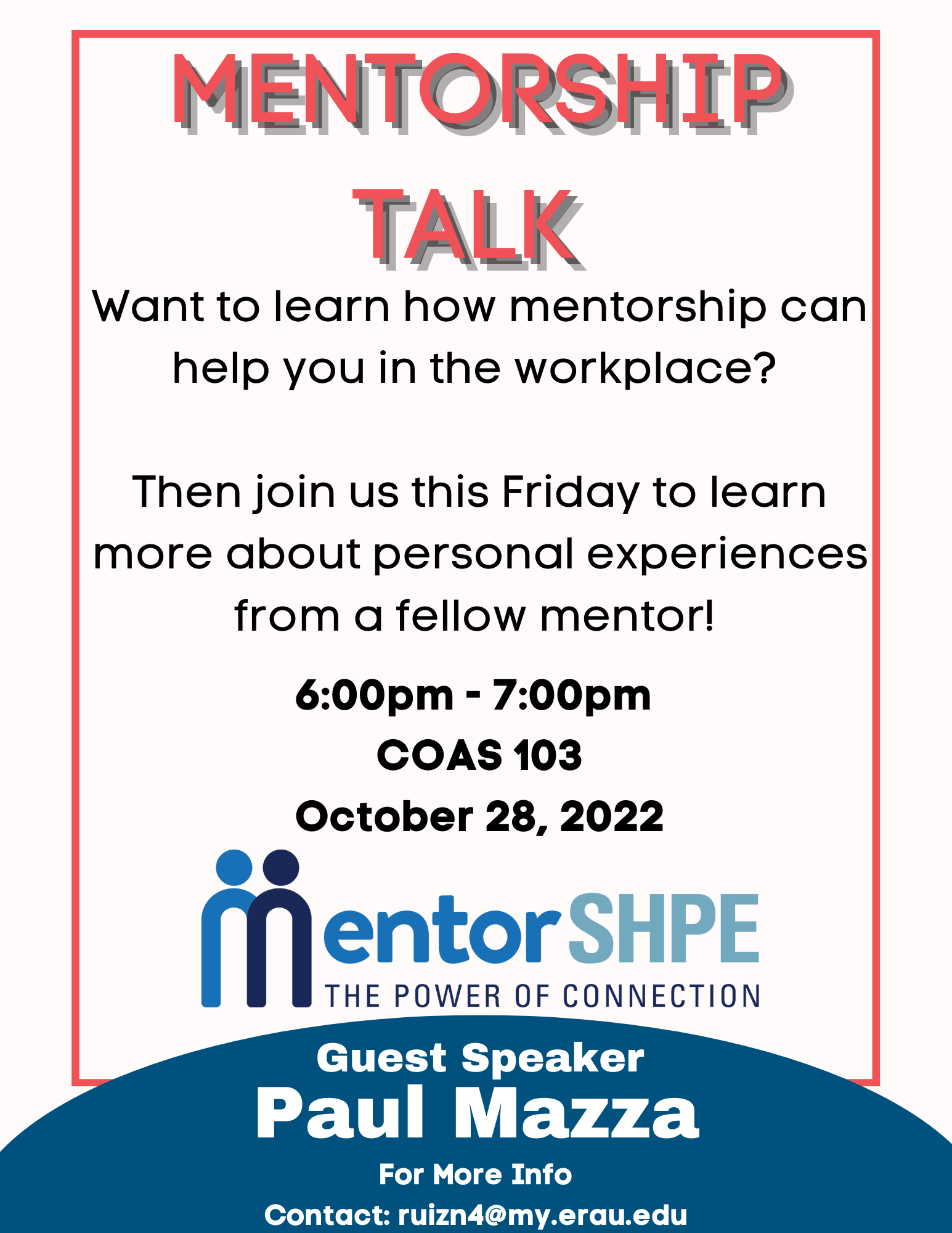 Mentorship Talk with Paul Mazza
Paul Mazza, Bella's personal mentor from Pratt and Whitney, is going to be speaking to us about his experience as a mentor in the industry and how it can benefit you.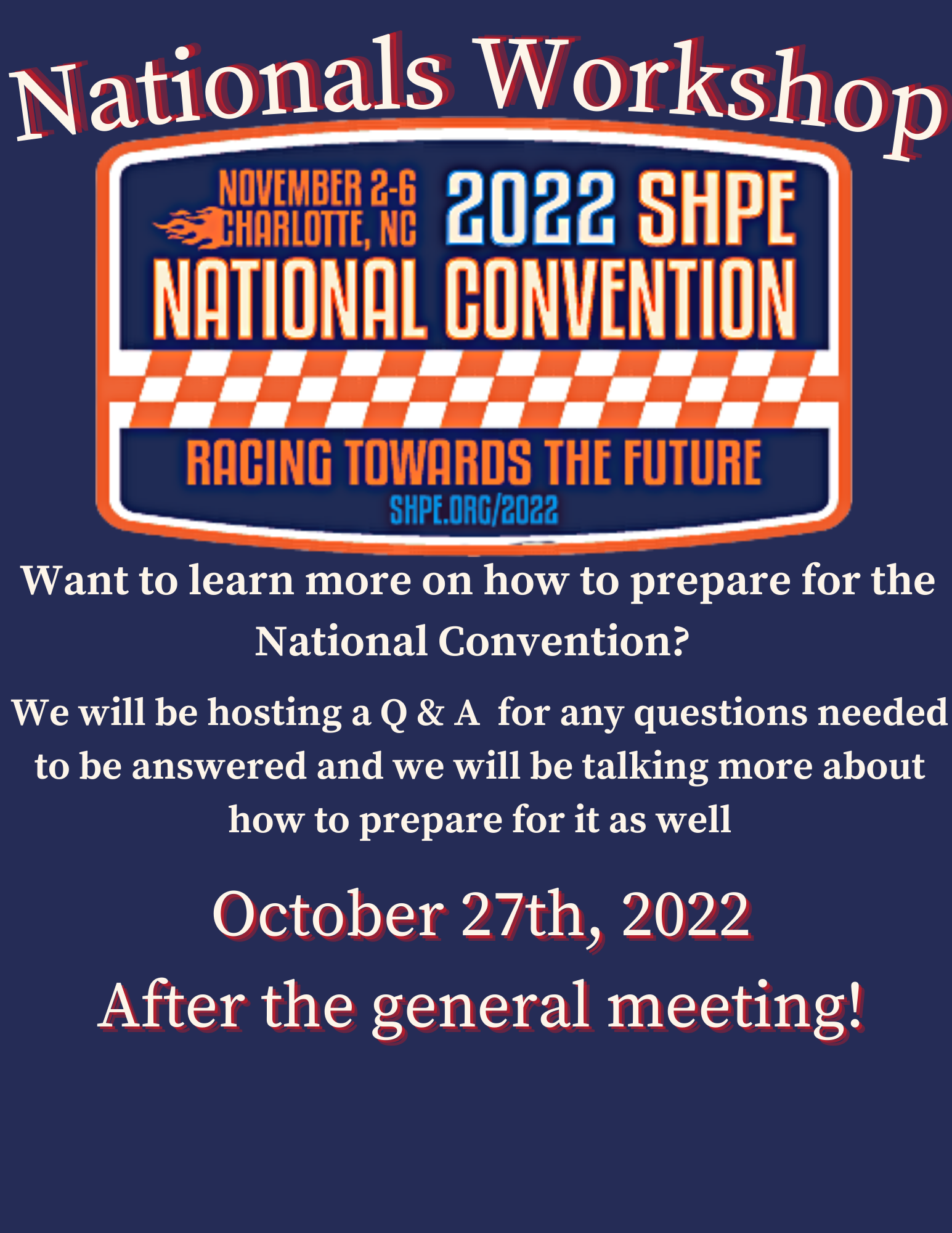 SHPE Nationals Workshop
Have any questions before Nationals? Have it answered and know before you go. We hope to see you there.