Embry-Riddle's SHPE Las Águilas Chapter was created in the spring of 2013 by its eventual founding President Steven O'Neill, along with other five founding officers. However, it was not until the fall of the same year in which Embry-Riddle Aeronautical University officially recognizes the chapter. Later, 16 of the 33 members
who
were registered with SHPE National had the opportunity to go to the 2013 SHPE National Conference held in Indianapolis, Indiana. This opportunity became a new and compelling gateway for Embry-Riddle students to network within the professional realm. During this conference, President Steven O'Neill and Vice President Esteban Sanchez received a plaque that officially incorporated SHPE ERAU into the list of chapters nationwide; this was a significant capstone in the history of our chapter.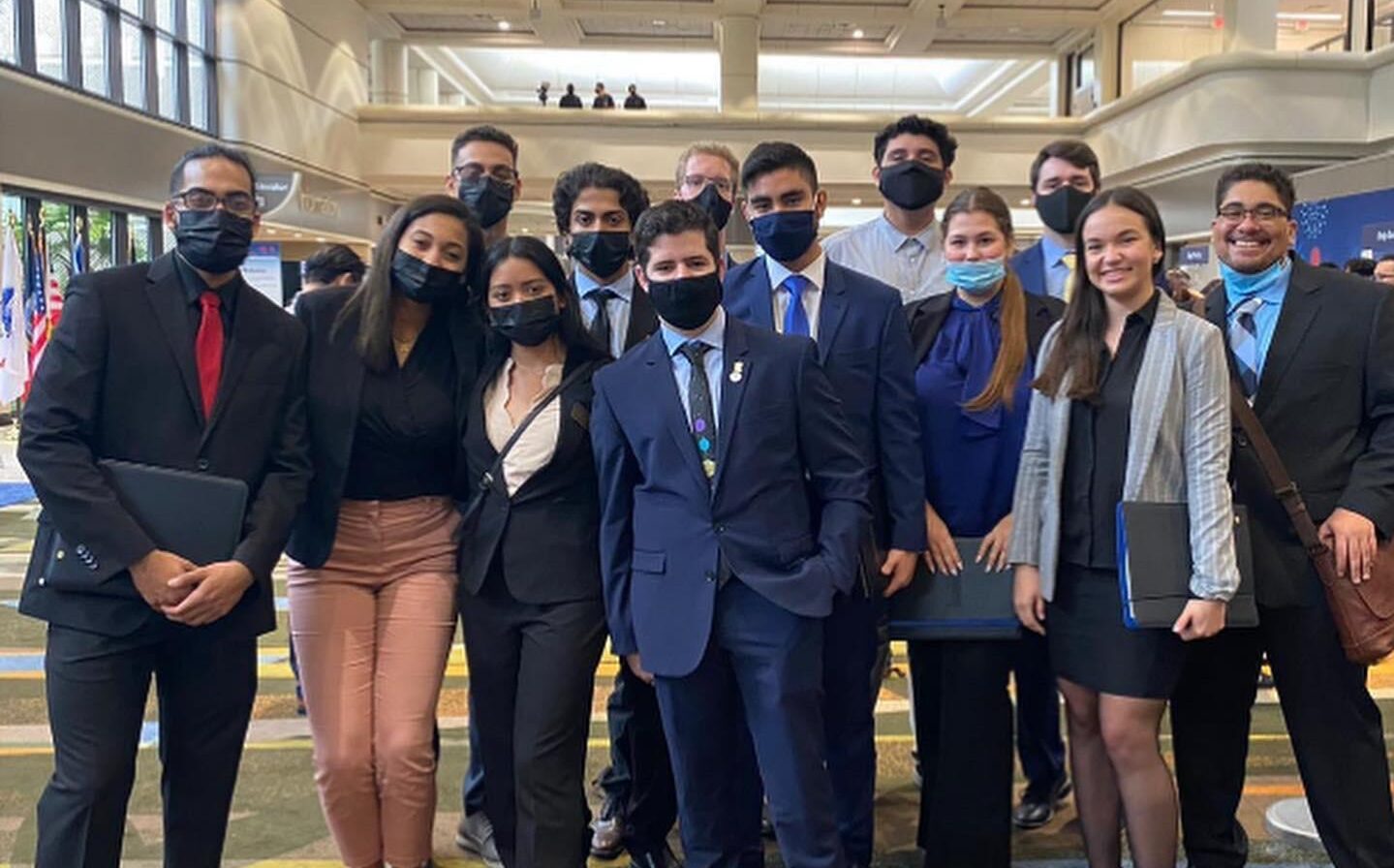 Within the following semester, the chapter- under its new President Esteban Sanchez and Vice President Jean Christian Arosemena- took further action with investing in member growth. This investment promptly generated an impact within the university and made the chapter one of the most active student organizations. The rapid growth of the chapter also left an impact on a national level, proving to be one of the fastest growing chapters. Las Águilas proudly sent the highest number of students to the 2014 Regional Leadership Development Conference (RLDC), held in Raleigh, North Carolina; providing 20 attendees. The chapter also won three awards: the "Nadie Se Mete Award," Best Growth, and the Best Medium Chapter of the Region, all of which was awarded to the effort and commitment of our members.
In fall of 2014, Las Águilas doubled the number of attendees sent to National Conference, a ground-breaking 33 students to Detroit, Michigan. Of course, this was due to the consistency of continuous effort sought by leaders to grow our chapter and the future leaders within it. Also, the chapter inherently achieved its National Membership Smart Goal before the National Conference, with 49 registered national members. The chapter's national membership was an impressive accomplishment that derived from the undying dedication and aspirations from our members. Not only that, but we increased the number of attendees to RLDC, which in return improved the membership participation in the following spring semester.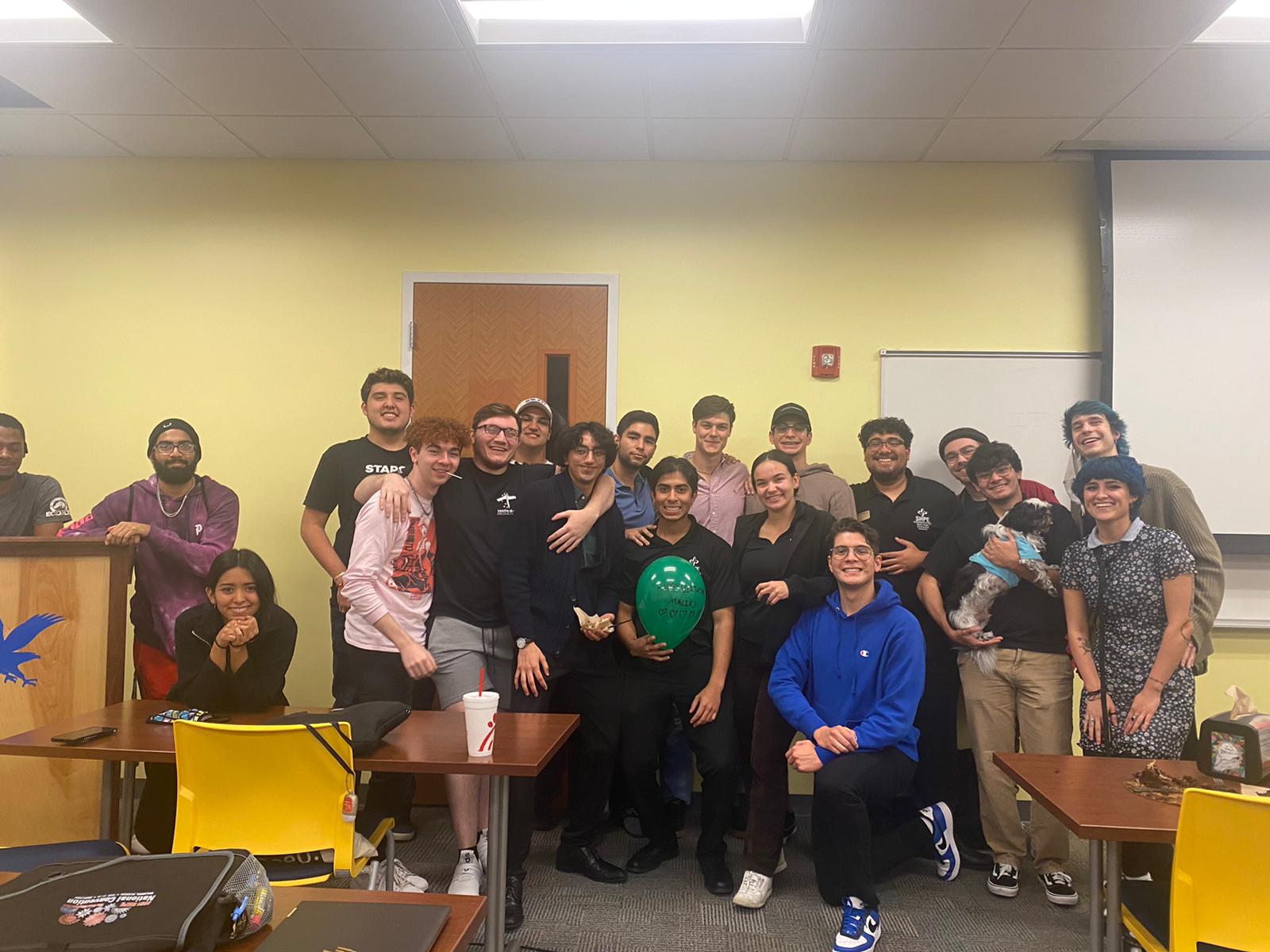 Currently, the chapter hosts weekly general meetings, academic activities, and advancement opportunities, fundraisers, professional development events such as resume critiquing and mock interviews, all while retaining the core values of familia, community outreach, excellence in education, and resilience. Las Águilas also has an active SHPE Jr. Chapter at Mainland High School, where we execute events that convey the importance of STEM careers and motivate students to strive for academic advancements. These practices reassure the promise the chapter has not only to SHPE but with every member. The commitment to professional and academic development will always be our priority. For instance, our chapter hosted the first ever regional conference within the university, which displays our evident dedication towards the empowerment and growth of the STEM community. We will always strive to provide our members with opportunities that allow better understandings of the professional and scientific world where we all seek to powerfully impact in the future.